WC360M - Cat Trax Ceramic Mug
Color: White
Style:
Wholesale: $4.00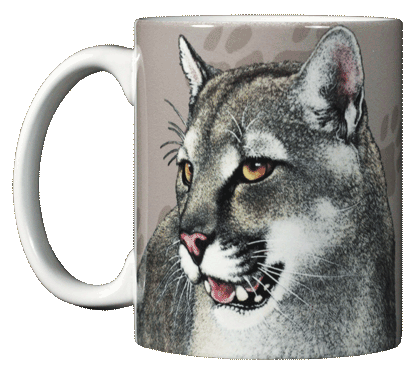 Category: Wild Cotton - Ceramic Mugs
11 Ounce Ceramic Coffee Mug

Dishwasher safe.

Puma (Felis) concolor cougar, With fifteen subspecies in North America and 17 in South America, this American cat is impressive everywhere you find it. Also know as Eastern Cougar, California Mountain Lion, Florida Panther, and Texas Puma.


Artist: Gregg Murray
Copyright - Altas Screen Printing - 09/01/2003
UCT #: 842648001397