Category: CrossWalks - Crossing Signs
X215 - Wildlife Crossing
Color: Caution Yellow
12" X 12" Aluminum Crossing Sign with 1 hole drilled.

All signs are screen printed and are suitable for indoor or outdoor use.
An assortment of North American animals, including a black bear, bald eagle, diamondback rattler and other animals that you might see in the woods or even your own backyard.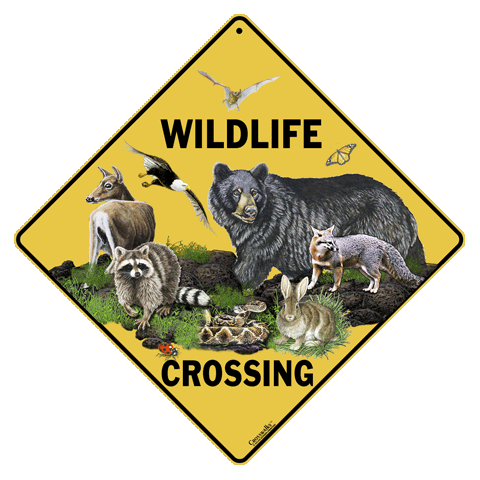 Artist: Bryan Blair
Copyright 10/1/07 Atlas Screen Printing
UCT #: 842648011884
Wholesale: $7.25